Best Anti Theft Travel Sling Bags
Best Anti Theft Travel
Sling Bags
In this time and day, the saying "you can never be too careful" is pertinent to all of us. Modern day thieves are getting more creative with their methods making everyone susceptible to be victims of theft. We have dug around to see what are the best anti theft travel bags around. According to Forbes, one of the most effective theft prevention is a well-crafted, smart anti-theft bag that can be used to not only for travel but for daily life as well. After researching for the best anti-theft bags, I found that sling bags are deemed to be on top of the list. Some of you might remember the sling bag trend from the 90s, well, it is back in trend – in fact as one of the safest bag designs!
Why Sling Bag is the best anti-theft option?
Sling bag by the Oxford definition is an unstructured shoulder bag that can be worn across the body or parallel to it. However, the main characteristic of a sling bag is one end of the strap is secured to one end of the bag, while the other is secured to the opposite end that provide ease in utility. Another key feature of the sling bag is the multiple pockets, which makes it convenient to bring around things while travelling. Great anti-theft sling bags come in different shapes and sizes to suit the different needs of the person carrying the bag. Here is some of our picks for the best (and fashionable) anti-theft sling bag to make sure you are walking down the street secured and in style.
1. Pacsafe Vibe 325 Anti-Theft Cross Body Pack
This cute blue camouflage print bag is suitable for both men and women. The bag is made of lightweight mesh inlay which is cut resistant to prevent theft. The zippers are lockable with additional padlock to ensure the security of the compartments. Another feature which makes this bag a star of the anti-theft sling bags is the shoulder strap is detachable and reinforced with wire so the bag can be securely locked to the tables or chairs to prevent being snatched by thieves.
The Aer Day Sling 2 is a showstopper for those who prefer sleek and minimalistic design. The materials used to compose this bag is water resistant and durable like CORDURA® nylon, YKK zippers and Duraflex buckles – all sound theftproof to me. The Aer Day Sling 2 is designed to be worn like a sling across your body, on your back or front. The bag overall carry is comfortable, and the length of the strap is simply adjustable so you may wear it as high or low as you choose.
3. Madewell The Leather Sling Bag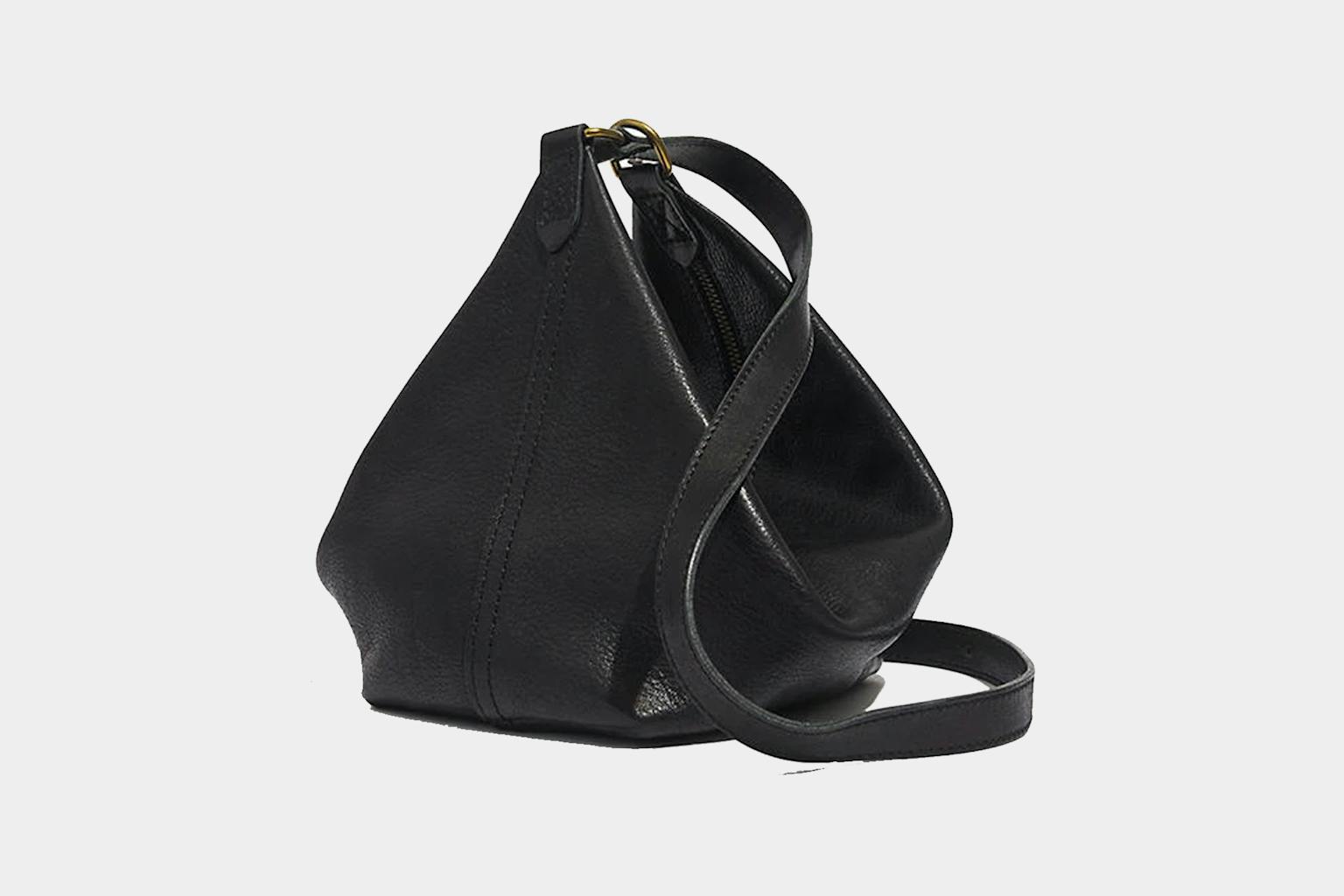 This stunner will steal your heart at first sight and could make you forget that sling bag was "out of style" not too long ago. The bag 90's inspired bag is made of rich semi-vegetable -tanned leather which will make you feel exclusive wearing it. This bag can be donned on the shoulder for a classic look with the adjustable strap or sling style across the body which makes it a good anti-theft style. Who says you have to sacrifice fashion for practicality? This bag can rock both worlds.
4. Fjallraven Greenland Pocket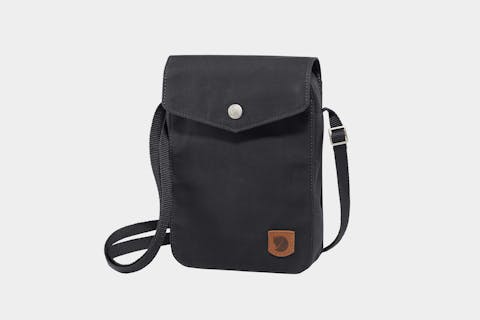 The Fjallraven Greenland Pocket is tailored for urban adventures. The bag has YKK #5 Reverse Coil zippers, which are not only robust but also offer extra weather resistance and a bit of classiness in our opinion. The reverse coil—meaning the zipper teeth are internally rather than externally facing—adds further weather resistance and a touch of classiness. er extra weather resistance and a bit of classiness. The reverse coil—which meant the zipper teeth are internally facing rather than externally facing which adds further weather resistance and a touch of classiness. If you are looking for different color tones to spruce you wardrobe, good news for you because it comes with 9 different colors to choose from.
5. Sherpani Esprit Anti Theft Sling Bag
If you're looking for an elegant crossbody sling bag for travel, this is it. It's made from a mix of lightweight, water-resistant Melange & nylon fabrics, as well as vegan leather trim. The lime green interior lining makes it easy to see within your bag when looking for items. RFID protection, outer zipper lock tunnels, a clip lock for the main compartment opening, and a chair loop lock system are all included in this bag. The bag's bottom is lined with anti-slash fabric, and the main strap is slash-proof as well.
It's big enough for your basics, and small enough to feel effortless. This Bellroy Sling Mini comes in 11 colors. A big front zip compartment with 2 mesh slip pockets. The main compartment is soft-lined with sunglasses pouch. There is a built-in key clip and the magnetic clasp holds tight but allows easy strap removal too. Made from water-resistant woven fabric (from recycled plastic bottles) it is backed with 3 years warranty. This is definitely one of our favorite.
Additional Anti-Theft Tips While Travelling
Since we have covered the anti-theft bags, I am going to share a compilation of other tips and tricks from seasoned travelers on how to avoid theft while travelling.
- Keep your zipper closed even when your purse is on your shoulder.
- Use a bra stash to store money and cards
- Secure your purse to your shopping cart while shopping at the supermarket.
- Look for purses with concealed pockets
- Don't carry all your money in your wallet
- Use luggage with lockable zippers
- Use anti-theft accessories such as money belt.
- Store your passport in locked luggage when you leave it in your hotel room
- Avoid taking your passport when sightseeing
Travelling is definitely fun, but it comes with a risk especially if you are on an adventure in a foreign place that you have never been to before. It Is important to ensure your safety and the safety of your belongings especially when you are in crowded public spaces.
According to a guide on thefts of customers' personal property in cafes and bars by the Arizona State University, places like the cafes and bars are commonly crowded which makes it convenient for the thieves to steal while the victims were not aware. I personally know by experience that losing important items or documents like passport and wallet in a foreign country is a major hassle. I have learned the hard way, and this is why anti-theft bags are important so incidents like that can be avoided. If you are travelling anywhere soon, you might want to consider some of these anti-theft sling bag options. 
Till next time, Bag in, Bag out.
Read more
Comments
✕